UW International & English Language Programs
Eréndira Ramos Vázquez
Graduate School Preparation Program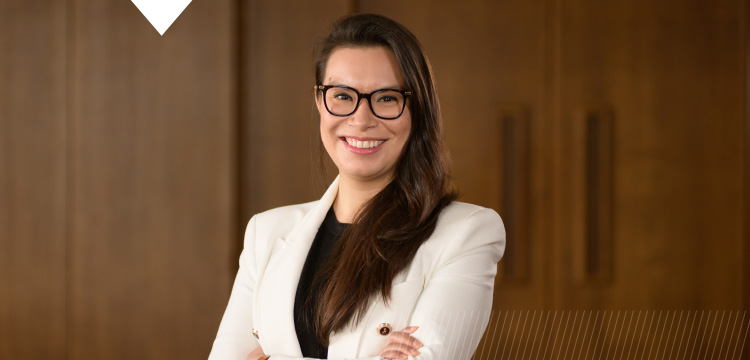 A professional in international human rights law for about 10 years, Eréndira Ramos Vázquez dreamed of growing her career. Knowing that she wanted to work in the global arena, Eréndira needed a proper command of the English language. However, in Mexico, finding a way to learn English is a real obstacle. Especially for students like Eréndira, who don't come from a privileged family that could send her to a private school to develop her English skills.
After spending years struggling to find opportunities to learn English in Mexico, Eréndira turned to the United States for more options. While researching programs for earning her Master of Laws (LL.M.), she stumbled upon the University of Washington Graduate School Preparation Program offered through IELP.
Unlike other programs that base admissions solely on a high Test of English as a Foreign Language (TOEFL) score, the UW Graduate School Preparation Program offers a variety of ways for students to satisfy English language proficiency requirements. It seemed like the perfect fit.
"I felt like the UW was saying, 'We trust you have enough English to succeed. And on top of that, we'll give you a system to develop your English here in a month,'" she says. "By requiring a TOEFL score of 100, other universities are closing the door to opportunities for people like me."
According to Eréndira, the program's unique in that it goes beyond classic grammar and English lessons. "You have assignments. You're responsible for research. And that means you're practicing or developing your skills in real life," she says. "It's more powerful than receiving information and trying to memorize because it's an active way to learn."
Another benefit of the Graduate School Preparation Program is that it increased Eréndira's awareness of U.S. culture and expectations. When starting her LL.M. as a Barer Fellow at the UW School of Law, Eréndira noticed her classmates struggling with technology during the first quarter of her program as they got acclimated to new systems.
That wasn't the case for Eréndira. "When I started the LL.M. itself, I was ready. I understood how the system in the U.S. works. Even little things like Canvas," she says. "For me, it was easy. Because I went through the process before with the graduate preparation program."
Now that she's close to finishing her LL.M. program, Eréndira can see the Graduate School Preparation Program's impact on her life. Not only did the Graduate School Preparation Program improve the quality of her writing and English language skills, but it also grew her self-confidence and public speaking skills.
"When I started the graduate preparation program in August, I was afraid to speak in English with others," she explains. "A week ago, I gave a conference at the law school. When I look back to where I started and compare that to how I feel now, a year later, I'm much more confident and have a better command of English. It's a huge difference."