Overview
Are you starting your graduate studies soon? Join us for the Graduate School Preparation Program, a four-week summer program for students in a wide variety of fields. It's designed to help you gain skills to meet the challenges of studying in a U.S. graduate program with confidence.
Length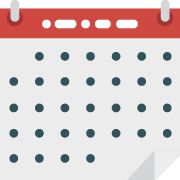 5 Weeks
Schedule
Mon-Fri
25 Hours/Week
English Level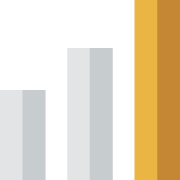 Advanced
F-1 Visa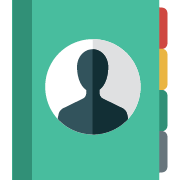 Eligible
Eréndira Ramos Vázquez credits the Graduate School Preparation Program's active learning approach with improving her English skills and giving her the confidence to succeed in her Master of Laws program.
What You'll Do
Develop the advanced language and presentation skills needed for top academic performance
Increase your awareness of U.S. academic culture and expectations
Satisfy the UW English language proficiency requirement for ENGL 102 and ENGL 104 (if you're an incoming UW student and haven't met your ELP requirement yet)
Program Features
Lectures from prestigious UW faculty
Panel discussions with program alumni and current UW students
Networking opportunities with incoming UW graduate students
Social activities that include a welcome reception, campus tour and social hour with program staff
Who Should Apply
This program is for international students who are preparing for graduate study at an American college or university in any field.
Please note that successful completion of this course satisfies the ENGL 102 and ENGL 104 requirements in the UW Academic English Program.
You need advanced English skills to participate. For admissions requirements, see How to Apply.
Schedule
Students will take classes 5 hours a day, Monday through Friday, for a total of 25 hours per week.
Cost
Tuition
Other Expenses
| | |
| --- | --- |
| Application fee (nonrefundable) | $50 |
| Registration fee (nonrefundable) | $55 |
| Health insurance (estimated) | $150 |
| Room and board (estimated) | $2,205 |
| Books and supplies (estimated) | $150 |
| Transit pass | $150 |
| Other miscellaneous expenses (estimated) | $245 |
| Estimated total | $6,465 |
Housing
Students are responsible for finding their own housing. On-campus housing is available for Graduate School Preparation Program students. Rates for our Summer 2023 housing package are:
$1,203 per person, double occupancy
$1,918 per person, single occupancy
No dining funds included
More detailed information (including information about early arrivals/late departures) can be found using the following links. Once you've been admitted to the program, simply click on the link below and follow the registration instructions to secure your housing reservation.