Program Details
During the first two weeks, participants will learn about topics such as teaching methods, lesson planning, material development, classroom management and language production. During the final week, you'll observe UW courses and practice using various teaching techniques.
The program includes a total of 50 instructional contact hours over three weeks (plus additional time for UW course observations), featuring the following topics:
Week 1: Teaching Methods, Lesson Planning, Material Development
Examining a variety of teaching methods and determining the most appropriate approaches for instruction based on students' needs, goals, cultures, and the course content
Creating lesson plans with activities focused on specific/clear/appropriate learning objectives within lesson's time frame
Finding or creating materials that support the objectives of the lesson, including an introduction to teacher resources (commercial, free, online, etc.)
Week 2: Classroom Management & Language Production
Engaging with learners in their learning process, developing motivation, gauging interest and managing student time and attention
Creating community in the classroom
Creating and managing effective collaborative group work
Improving language production skills for classroom teaching by recognizing and producing consonant and vowel sounds appropriately; practicing appropriate stress, rhythm and intonation; increasing fluency; practicing grammar structures; and controlling vocabulary
Week 3: Practicum Seminar
Discussing general impressions, student classroom experience, and implementation of various teaching techniques from UW course observations
Creating opportunities to practice the methods and information gained through the program's content by giving teaching demonstrations
Applying principles of reflective teaching to practice
Instructors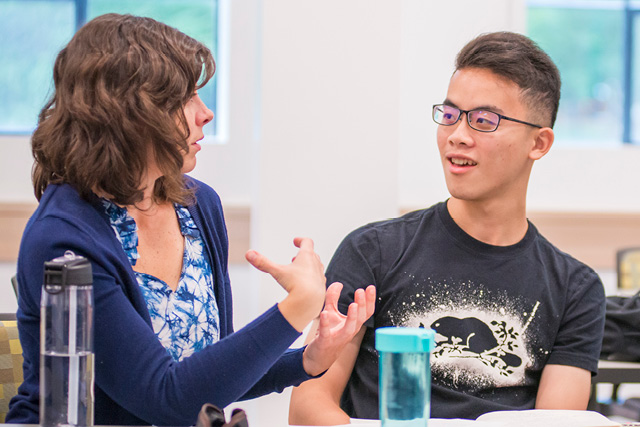 The program is taught by experienced instructors from UW International & English Language Programs. Many of them have advanced degrees.