UW International & English Language Programs
Meng Hsuang Chang
Intensive English Program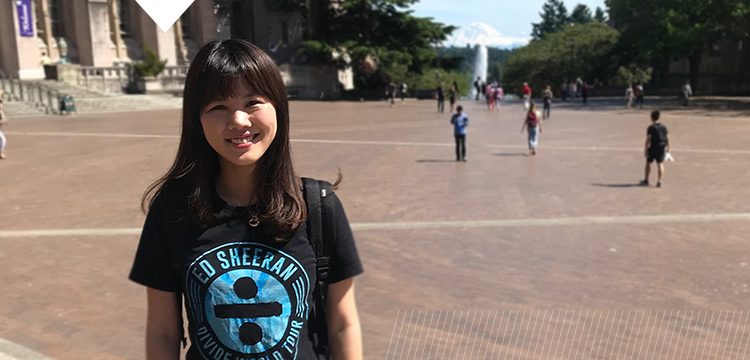 The externship at Ohio State University was an eye-opening experience for then-vet school student Meng Hsuang Chang. "I learned many advanced surgical techniques that are rarely being performed in Taiwan," she said. So after two years of working as a clinical vet in her native country, Meng decided to pursue specialized training in small animal medicine and radiology in the United States.
But first, she had to overcome a hurdle: her academic English skills.
"I hadn't practiced English for a long time after I graduated from high school. I had a hard time getting the IELTS scores I wanted, even after the externship. Also, I've never known how to write a CV and letter of intent in English, so preparing the application documents tortured me a lot."
Meng's Intensive English Program (IEP) teachers helped her with revising articles and getting her school applications ready. "The teachers and advisors took care of me as if they were my family," she said.
The IEP program "is different from going to a private school that only teaches me skills to raise the IELTS or TOEFL scores," Meng says. Her teachers created opportunities to practice English comprehensively. "I improved gradually, and I became more confident when talking to native speakers."
After 18 months in the IEP program, Meng acclimated to the U.S. culture and lifestyle. She learned many additional languages from classmates who came from different countries. And she also was accepted into the International Veterinary Program at Louisiana State University.
"This program provided me everything I needed. Studying in the IEP program was an invaluable experience."